Bean Boozled – Let's have fun time together!
Good News for fun-lovers! Baby Shop SG now sells Jelly Beans Bean Boozled Fliptop Box and Bean Boozled Spinner Gift Box.
If you are looking for something fun during gathering with your families and friends, when your babies are playing, you can try this and have fun on your own too!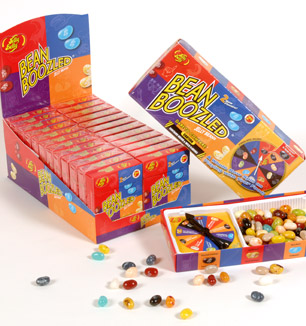 Try and you will be amazed on how "real" the bad taste are. See video below to know how exciting Jelly Beans Bean Bozzled is!
Buy now and don't miss it! We have limited stocks available!
Follow Baby Shop SG on Twitter and like our Facebook Page for regular updates on news and article related to babies and parenthood (including offer on Baby Products Singapore)!